About
The DAISY Foundation recognizes nurses for the extraordinary skillful, compassionate care they provide patients and families. Hospitals and clinics all over the globe nominate nurses for the award.
Learn More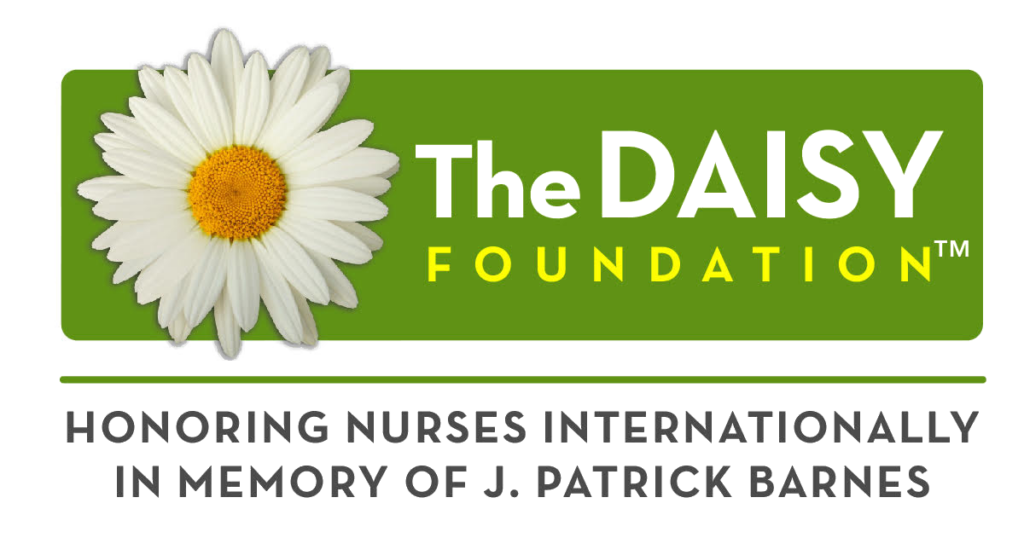 NNCA Participants
NNCA is a proud partner of The DAISY Foundation. The NNCA and a few of the NNCA Chapters have partnered with specific Military Treatment Facilities by funding The DAISY Foundation awards at those facilities. The NNCA and Chapters annually sponsors The DAISY Foundations Awards at:
Walter Reed National Military Medical Center
Alexander T. Augusta Military Medical Center (ATAMMC)
Naval Hospital Jacksonville
Naval Medical Readiness Training Command New England, Bristol, RI Veterans' Home
Naval Medical Center Portsmouth
More Information
If you are interested expanding The DAISY Foundation award program to additional Navy treatment facilities, please contact Marketing@nnca.org
Donate
If you would like to support NNCA's sponsorship of The DAISY Foundation program, please consider making a donation at NNCA Donate.
Donate