NNCA News Publication
NNCA News is the official publication of NNCA.
NNCA News contains information about our members, Chapters, events, reunions, meetings, business activities, and involvement with partner organizations. It is an incredibly important tool that helps keep our membership connected.
The NNCA News is published in March, July and November.
The submission deadlines are January 20th, May 20th, and September 20th.
The NNCA News is only available to members. We encourage you to join NNCA so that you don't miss anything!
NNCA members can access the page by logging into the Members site and selecting Publications.
Join Now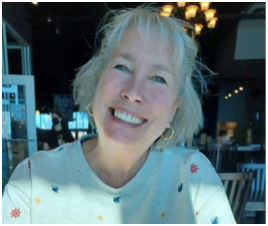 NNCA News Editor, Dot O'Very
Dot O'Very lives in the Pacific Northwest where she spends her spare and volunteer time with the Clark County Master Gardener program. She retired from the Navy in 2001 after serving twenty years as a Commissioned Officer, one year in the USPHS Indian Health Service and nineteen years in the Navy Nurse Corps. Following retirement she worked in the fields of nursing professional development, health promotion and nursing informatics in both the civilian sector and as a DOD contractor, retiring a second time in 2021. She is married to retired Marine spouse, Gordon, with whom she has enjoyed many most excellent adventures. Dot became the NNCA News editor in 2019 and enjoys this challenge as a way to stay connected with fellow Navy Nurses and engaged with veteran activities.