About Our Museum
NNCA is an important custodian of the Navy Nurse Corps culture past to present. We solicit, acquire, preserve and exhibit artifacts and memorabilia related to the Navy Nurse Corps history.
The artifacts are maintained by History Associates, Inc. in Bethesda, MD, but are accessible virtually on our website. The virtual museum documents how the Navy Nurse Corps has adapted over time to societal changes, including uniforms, diversity and culture. The museum also houses interesting photos, letters, articles, oral histories, books, and art.
View the Museum
Preserving Our History
Demitasse cup and saucer. (a) Cup, white ceramic, glazed, with dark blue line glazed around lip and handle. Wardroom Officer's Mess insignia of a fouled anchor is in blue on side. (b) Saucer, white with dark blue line around the rim and and one inch inside from the rim.Wardroom Officer's Mess insignia of a fouled anchor is in blue on inside of saucer. Used in nurses' quarters.
Envelope, white paper with "The White House" printed in blue in the top left corner. Held the pen (1989-014/002) that was sent from The White House. "One of the pens with which President Truman signed HR 1943. - To Establish a Permanent Nurse Corps etc. From L. Mendel Rivers - M.C. to Miss Zoe Pipkin N.C. Act Approved April 16, 1947.
Undergarment set. a) Underwear b) Bra. Hand-crocheted from string by Miss Turner (British Civil Service Nurse) in 1942 while interned in Santo Tomas during WW II. For Bertha Evans St. Pierre. Another set (not in the collection) was made by Miss Turner for Margaret Nash.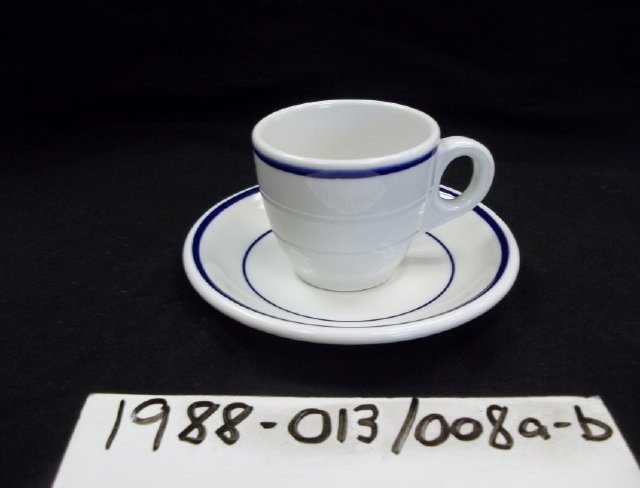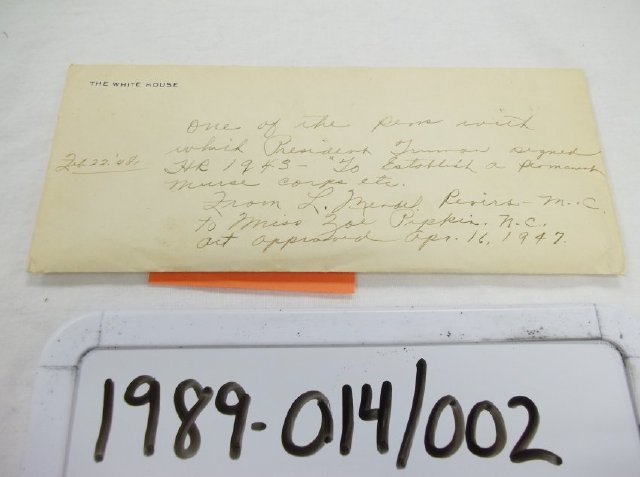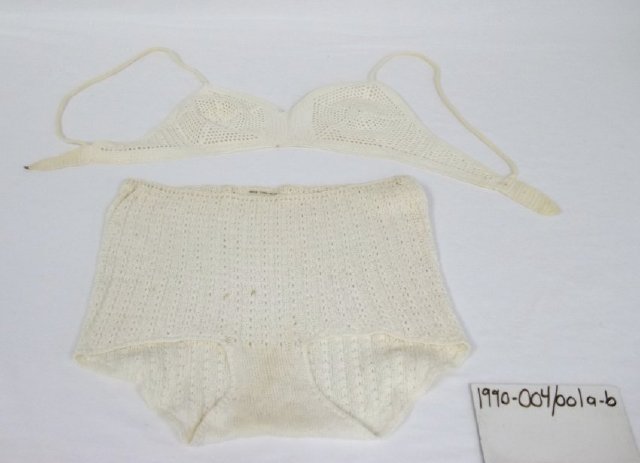 Interested in Donating to the Museum?
Before item(s) can be accepted into the museum, the Memorabilia Committee evaluates the item(s) for historical value.
If you have artifacts or memorabilia that you would like to donate, contact memorabilia@nnca.org
The NNCA is a non-profit organization that has dedicated its resources to collecting and preserving Navy Nurse Corps artifacts and memorabilia. These items would be lost to the future generations If not for the support of members and donors who wish to help us maintain our Museum.
Given the importance of artifacts and memorabilia, monetary donations to our Museum are very much appreciated.
Donate to the Museum